TL;DR
Holman Needle & Ink prides itself on quality garments, quality of our workmanship, and uplifting our community.
Short(ish) Story.
Originally we are from Junction City, Kansas. We left there in 2015 for the big city of Lawrence! Community involvement means a great deal to us and our business is an extension of that.  We love working with local schools to provide class t-shirts, creating fundraiser and event items for local nonprofits and other groups that support  our community.  We're honored to work with organizations like Boys and Girls Club, Douglas County CASA, Bert Nash Center, LMH Health Systems, and more.
We also feel strongly about connecting with local businesses to support their goals and help raise awareness of their services, because we believe that rising tides will lift all boats.
We could go on and on about why we enjoy living and working in this community, but we produce decorated garments, not copy for print…so if you want to know more then come in and see us!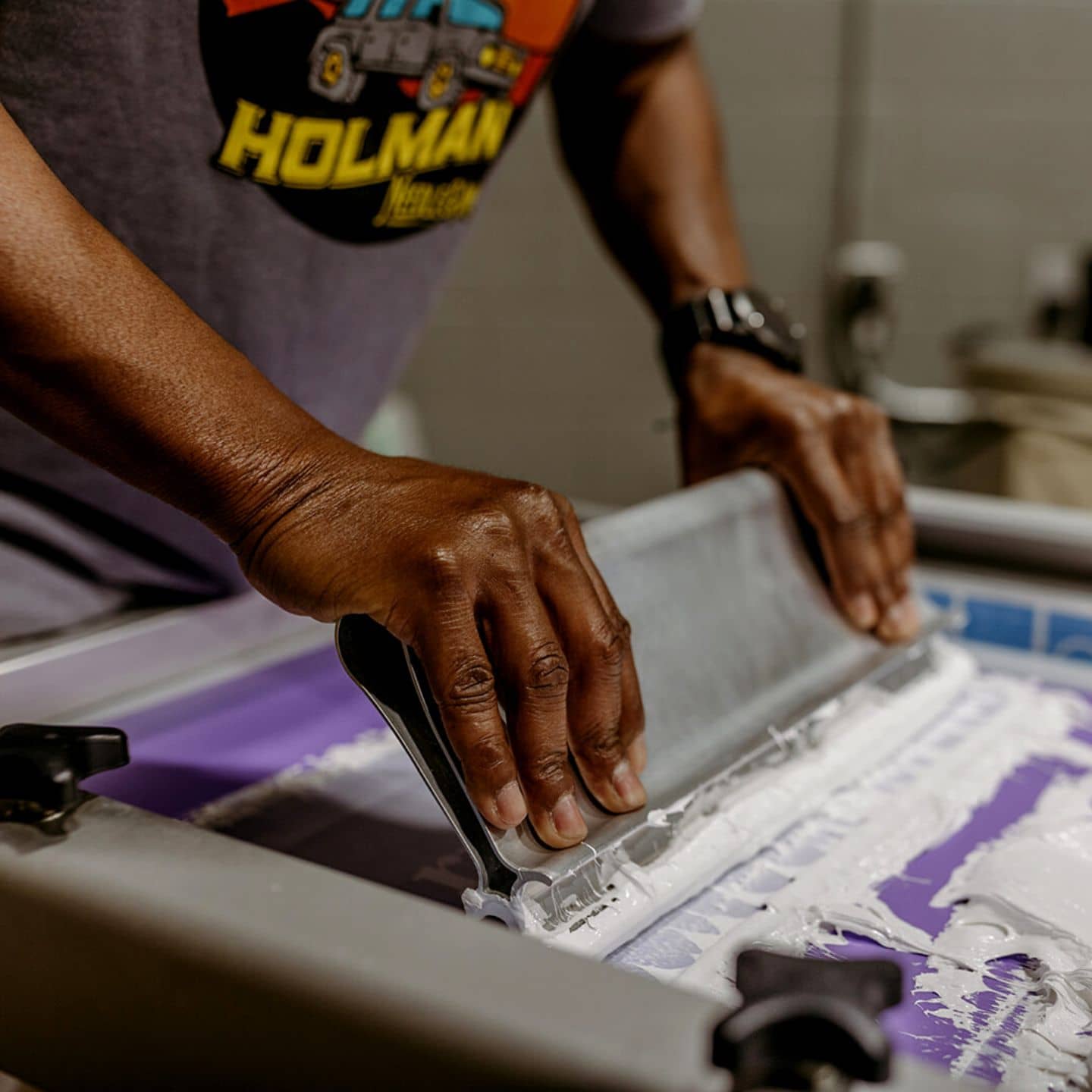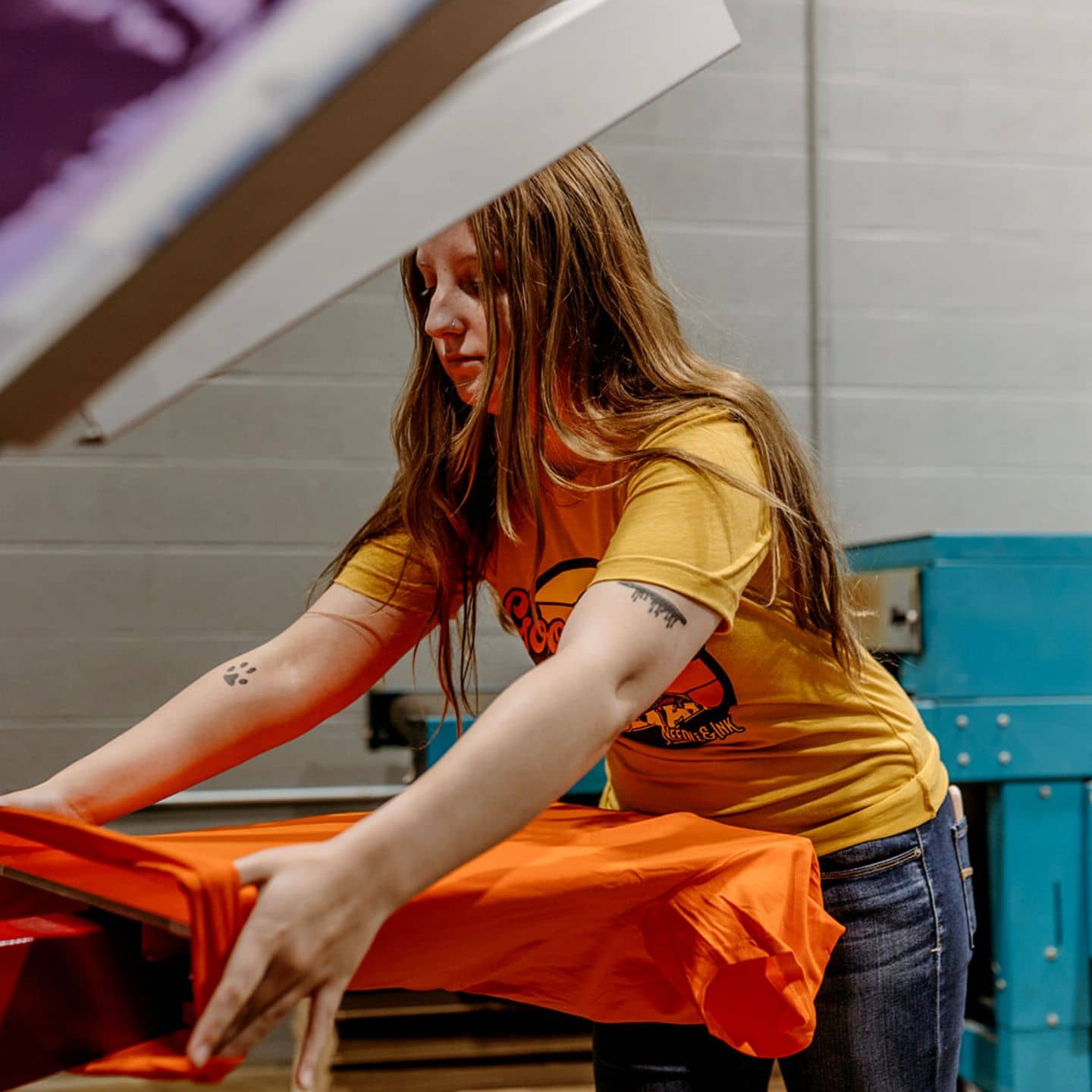 WHAT DO OTHERS SAY ABOUT US?
"Holman Needle & Ink hooked me up with some new gear for my business yesterday and it turned out better then expected. Something about seeing your own business logo on clothing that makes it even more special. They will be the only place I go for embroidery and screen printing moving forward!"
"Richard and his team at [Holman Needle & Ink] are incredibly talented at their craft of garment decoration. I have worked with them multiple times to get both embroidery and printing done on apparel such as t-shirts and face masks. The quality is superior and the service is second to none."
"Working with Richard and Sidney has been a dream....Not only did he educate, but delivered 800 shirts, on time and all high quality. I've found my go to team for all our shirts, hats and even some other fun items for the future!"
"Excellent customer service!! They were prompt and did quality work."
"Richard and crew were very professional and communicated well throughout my experience. The embroidery on the logo was top notch. The prices were reasonable. I highly recommend you give them your business. Thank you so much!"
This company does great work! They embroidered handkerchiefs for my father and father-in-law for my wedding and they turned out phenomenal! Easy to work with and incredibly accessible! Support small businesses!
Richard and the team put us together some killer hats, so we sent back for for hoodies and winter wear. Definitely recommend 👍👍
We just got our gear in today!!! It's an exciting day at Uplift! Love each piece and can't choose my favorite. Working with Richard and Sydney has been great! I've already sold a few pieces so I know they will go quickly! I absolutely love putting out such a great comfy shirt/sweatshirt for our customers.
Buy Local • Shop Local • Work Local